Our Sustainability Commitment

Environmental sustainability is our foundation, driving all our decisions as a company.

This is where we really shine. Since 2018, we have grown many of our own organic herbs to use in our products. What we don't grow ourselves, we source as mindfully as possible. Our organic hydrosols used in our toners are sourced from a US-based collective of small-scale organic farmers. Our beeswax comes from a family-run bee farm local to us in northern Illinois. arly all of our ingredients are certified organic, which means they have been grown/raised without the use of synthetic chemicals.  
Herbs we grow or forage that make an appearance in various products: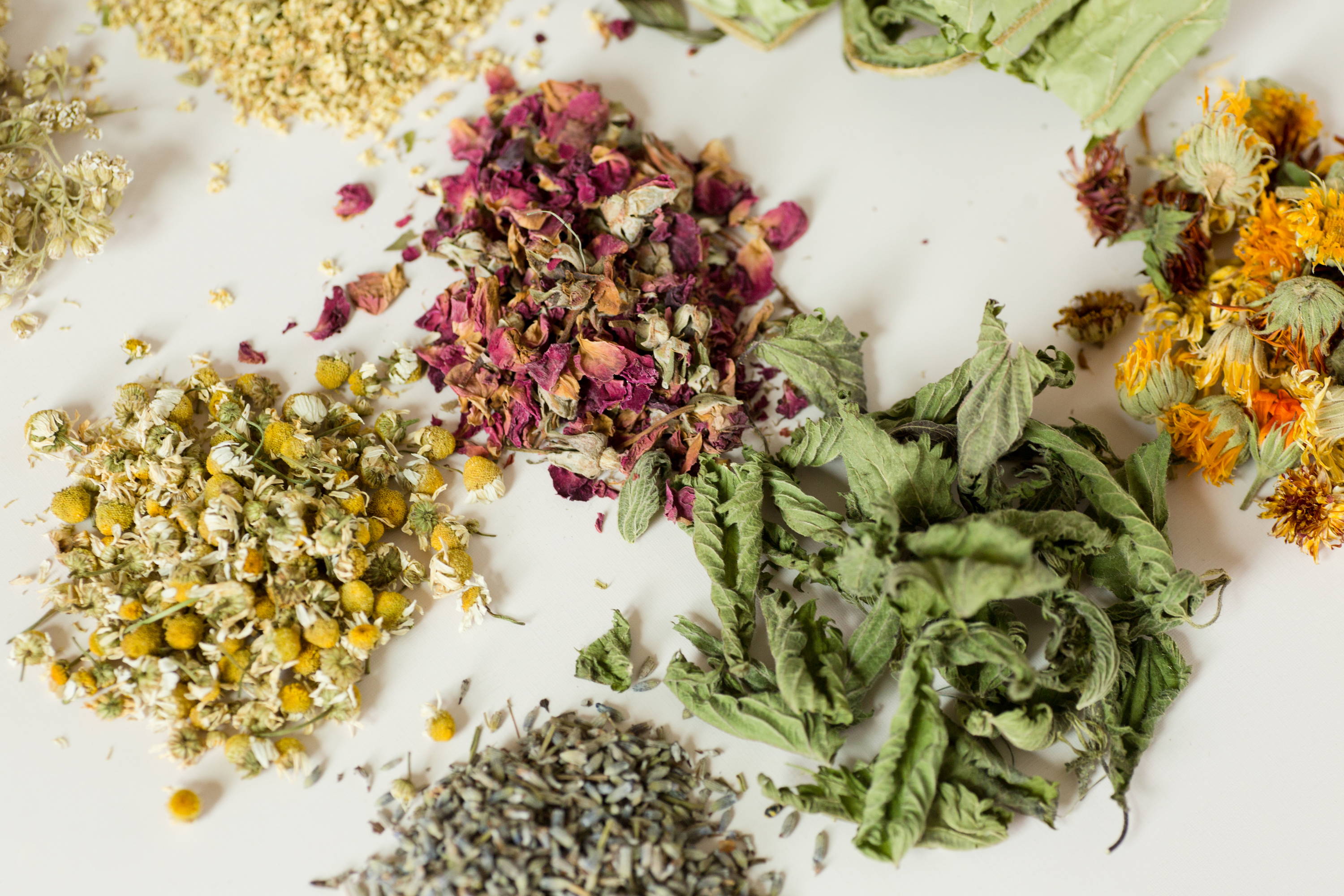 Our skincare packaging is primarily reusable & recyclable glass, biodegradable paper, and infinitely recyclable metal. We do our best to minimize plastic as much as possible. Most containers are recyclable and can also be reused by our consumers in creative ways.
In 2020, we fully replaced plastic lip balm & deodorant tubes with eco-friendly plastic-free biodegradable paperboard tubes.
In 2022, we replaced our previously plastic cream, face mask, & toner lids with more environmentally-friendly metal lids.
Our order packing & shipping system is plastic-free. We wrap all products in recycled & recyclable Kraft paper and ship in recyclable cardboard boxes. We use plastic-free water-activated paper shipping tape, as opposed to the common plastic shipping tape. This is not only a positive environmental choice on the front-end, but it makes recycling easier on the backend. It can be recycled with our cardboard boxes as opposed to needing to be removed parior to recycling.
We deliver orders to the post office by foot (it's just a couple blocks away!), saving gas and thus reducing our environmental footprint.

We strive to reduce our waste as much as possible. What this looks like:
Minimizing use of plastic - in our packaging, production process, & shipping.

Containers made from glass and biodegradable cardboard.
Reusable, durable utensils & tools for formulating products.
100% biodegradable gloves made with Eco Best Technology® for formulating products.
Plastic-free shipping tape.
Mindful reuse & recycling:
You've probably heard of the "3 Rs" - "Reduce, Reuse, Recycle." We do our best to take things a couple steps further by rethinking, reimagining, and repurposing before we get to the other three. Of course, when we aren't able to reuse or repurpose, we recycle everything that's recyclable.